THE CLACKAMAS RIVER IS DRINKING WATER SOURCE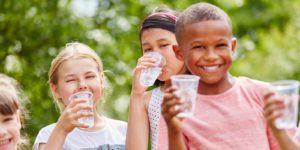 The Clackamas River provides drinking water to over 300,000 people in Clackamas and Washington Counties supplying water to the Cities of Estacada, Gladstone, Lake Oswego, Oregon City, Tigard, and West Linn, as well as to Clackamas River Water and Oak Lodge Water Services which provide water service to unincorporated areas of Clackamas County, and Sunrise Water Authority which serves the Happy Valley-Damascus area.
A safe, reliable water supply is critical to the success of our communities. It creates jobs, attracts industry and investment, and provides for the health and welfare of our citizens from disease prevention to fire suppression. 
Clackamas River Water Providers have been working hard to identify, prevent, and minimize activities that have known or potentially harmful impacts on drinking water quality. Because the Clackamas is a multi-use watershed the combination of cars, homes, people, businesses, and animals in the watershed makes pollution from stormwater a serious threat to our river's water quality. 
As our counties continue to grow, so does the demand for high quality water. Conserving and protecting the Clackamas River plays a key role in making the best use of this precious resource we share and helps to minimize future drinking water treatment costs, while being good stewards of the river.  The cleaner the river the cheaper it is for us to provide our communities with drinking water.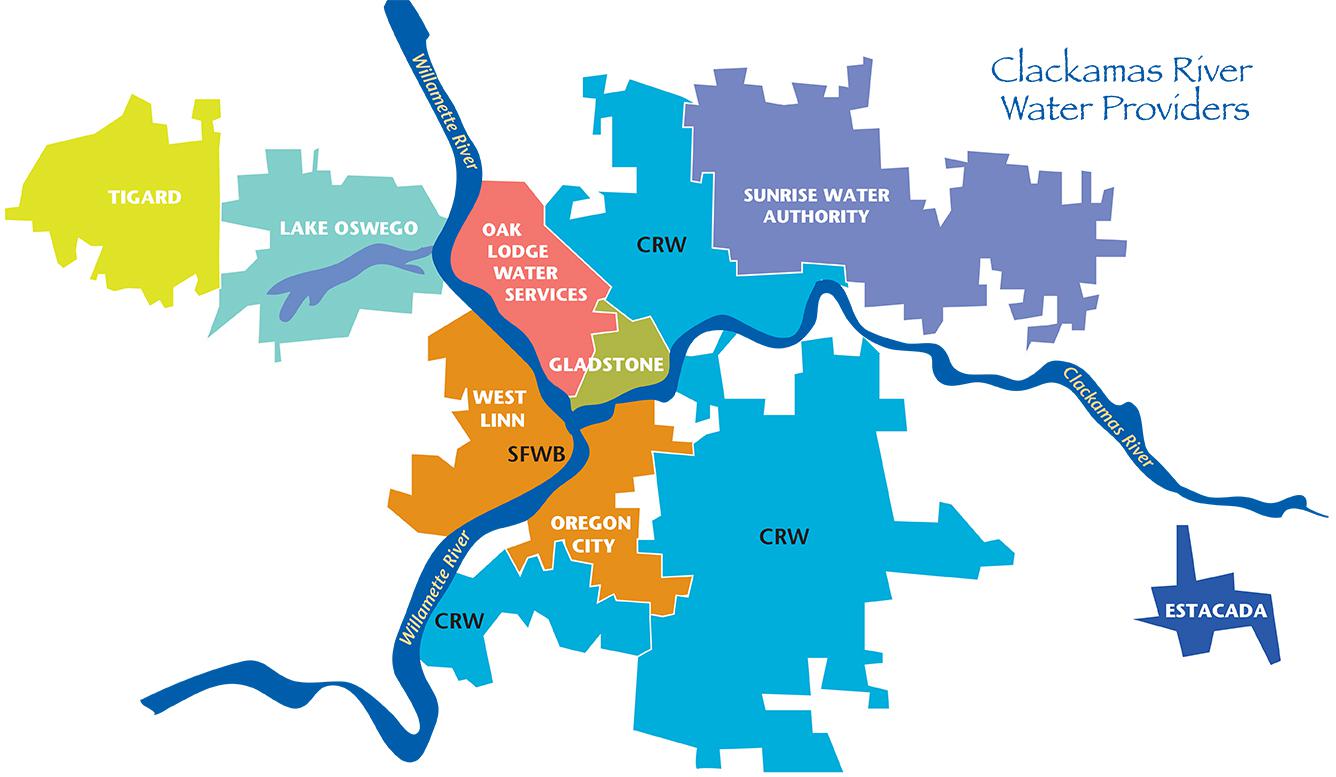 Drinking Water Treatment

You would get really sick if you drank water straight from the Clackamas River which is why we have drinking water treatment plants which clean the river water and make it into potable drinking water.  Water treatment is the process of removing undesirable chemicals, biological contaminants, suspended solids and gasses from the raw water. 
Water at these treatment plants is treated to meet legal limits set by the Environmental Protection Agency (EPA) on the levels of certain contaminants in drinking water under the Safe Drinking Water Act (SDWA). These legal limits reflect both the level that protects human health and the level that water systems can achieve using the best available technology. 
We have five water treatment plants on the Clackamas River where water is taken out of the river and treated before it is used as drinking water. One located in the Estacada area and the other four plants are in the last three miles of the river. 
Want to learn more about how this process works – checkout these Virtual Drinking Water Treatment Plant Tours by going to https://www.clackamasproviders.org/treatment-plant-tours/